Home Services
V2 Service We Provide Home Service in all types LCD LED Plasma TV to Your Home v2 service one of the best led tv repair service centre available your city
Customer Review
Our goal is to provide the best service lcd led tv to our Customers. Our technician has satisfied our Customers in such a way that they have given some amazing reviews about our Service Centre.
Repairing Television
V2 Service has the motto to provide the best LCD, LED, PLASMA Tv Repair Service all Branded and Non Branded Tv Repair availble Here!
Our Expert Technician
V2 Service We Provide Advance Leval Traning For My Technician Buacuse Technology day by day updated for plasma LCD led and smart tv Don't Worry Our Technician Experts in This Field!
V2 SERVICE:  LED/LCD/TV REPAIR SERVICES IN PATNA
V2 SERVICE Best Led tv Service Centre is available in Patna to give the service of television repair and service at very affordable charges. We are an experienced and leading Led TV Service Centre in Patna which is running under the presence of expert technicians. If you want to repair LG, Samsung, Sony, Videocon, Panasonic, Vu, Sansui, or any other brand of TV at a very reasonable charge then visit our TV repair shop.
Led Repairing Service in Patna is one of the reputed TV repair Service centers of the present time. So if you are facing any kinds of issues with your TV like the screen going blank, blurry screen, horizontal lines on your TV screen, power supply issue, not getting output sound, etc. then you can contact us at 7480859301 or visit our center. Our technical expert is present to give you advice and proper service as per your needs.
V2 Service provides all brand TV repair services. We are known as the best Samsung LG Sony TV Repair in Patna Led Service Center is a suitable option for you if you are looking for a TV repair service in Patna. We have the biggest team of experts for giving trusted service. Here customers get service under the supervision of highly qualified and trained technicians. We have 1000+ satisfied and regular customers that are making us the best TV repair in Patna. We get very good reviews from our customers because we resolve their issues and give superior service at the scheduled time. Our real motto is customer satisfaction and providing quality-based services. Call Us at 8235954596 for the best service for Samsung LG and Sony TV Repair in Patna If you have a TV from Panasonic MI Micromax and want a repair service must contact V2 Service.
Why Choose Our Services?
. Home Service Only 90 Minutes
. Very Reasonable Price
. 90% + Problem Resolved To Your Home
. All Types of Repair Warranty Provide 90 – 120 Days
. All Types and Brands of TV Repair Doorstep 
We are specialized in TV repair for Some Branded Companies like Samsung, Sony, Videocon, and LG so visit Tv Repair Centre Patna for any kind of repair and service of the TV of these Companies. If you want a permanent solution and want to save money then our service center is the most perfect for your needs. Here you will get top-class service because here extremely qualified and trained technicians serve you with advanced services. We install high-quality parts inside the TV, and we have a specialist TV mechanic for all different brands.
Led Service Centre is an authorized Videocon TV Service center in Patna at the present time. It fixes the problem of Led TV very fast under your budget. If you are searching for a TV Repair Shop near me then you can take our service anywhere in the whole of Patna. We are giving guaranteed satisfaction to customers.
Lg Tv Service Centre is the best place for Samsung TV service centres where customers are getting service in the presence of a Samsung TV specialist mechanic. We have all parts of the Samsung TV so you don't have to search for any parts outside.
If you are looking for LG TV service Centre in Patna then here this service is also available with a same-day delivery service. In our service center be carefree because here you will get all the services on a quality-based. We have a credible Sony TV service Centre in Patna here you get face-to-face TV repair and service under the care of highly experienced customer support service. Here be tension-free about your product, we are very well in the presence of experienced caretakers.
Led TV Service Centre in Patna is the solution if you are exploring a Top-Class troubleshooting center for resolving the trouble of your TV. So if your TV is not guaranteed period and you want to service or repair your LED TV outside then be attentive because there are many service centers available so choose the best Patna Led Service Centre is another name for reliability. There are many times occurs when some TV gets into trouble again and again so if you are facing such kind of issue and you want Television Repair in Patna. Then, in this case, the Led Service center is the right option for you. Because here you will get service via the expert and all branded accessories of your TV then we are damn sure that you will get the solution permanently.
Services
We are Providing Doorstep Service Patna FOR LED TV,LCD TV , Plasma TV, Curved TV and Android TV
Why Join Us?
These advanced Service Centre will let you reach a place where you can excessively explore the path of technical Repairing For Television
Client Testimonials
Appropriate and sufficient classes for a company is crucially important for it's long-term success. We advise you in choosing the appropriate type of courses.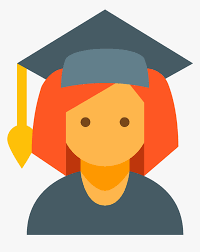 Problem Our Led tv Not Listing Audio I Call Tv Repair Patna her Technician Visit Our Home and Repaired Led Tv Home to visit Charge Only 190 Rupees OVer all Good Services.
Neha Kumari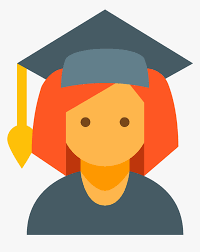 Hi I am Vikash I live in Danapur I facing an audio problem with my tv and i call tv repairs Patna and book a call the technician come to our home for only 45 minutes and get tv repaired in only 1 hour. so thank you.
Vikash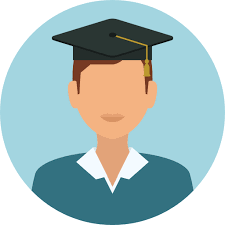 Tv Repairs Patna Good Service Provide Some Problems Our tv not working on/off issue technician come home and repaired tv only 30 minutes charging only 199 thanks tv repair Patna.
Ashutosh Sharma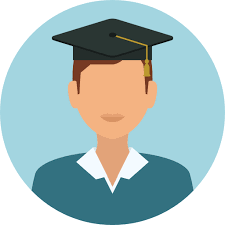 Excellent work, TV mechanic very good, repair my TV at reasonable charge compare to other shops. the best thing is i got service at home. best service tv repair in Patna
Sonu Singh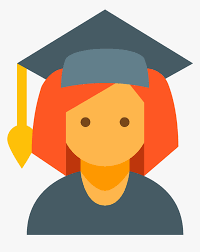 "You Repair Tv Repair Near ME Call Now And Get Tv Service At Your Home Very Fast Service Thank You Tv Repair Patna ....."
Gurmeet kaur